It isn't easy to succeed if you don't understand what drives you, your behaviours and actions. Discover your strengths, identify what may be holding you back, and build the transformational traits and behavioural habits to intensify your influence and impact.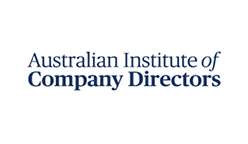 The Transformative Effect Of Corporate Coaching
All organisations are capable of greatness if they cultivate a culture of leadership and excellence. Corporate coaching can make all the difference in helping leaders within a business to achieve their full potential.
As an accomplished CEO and one of the most sought-after corporate coaches in Australia, Caroline brings an extensive background in business and leadership, and puts it to use helping leaders to bring out the best of themselves and their teams.
Her corporate coaching and training is a multidimensional approach, which draws on the science and evidence-based methodology of human behavioural science, neuroscience and management theory. Caroline works with people who: 
Are already ambitious and successful, and want to make the most of their careers.

Are unsure of their abilities but willing to break out of their comfort zones and explore.

Are seeking greater self-awareness, to better understand how their behaviours and actions affect their personal and team performance.

Want to gain impact and influence, to more effectively manage relationships and outcomes.

Want to develop a visionary mindset and a personalised action plan to achieve their career goals.

Want the best corporate coaching in Melbourne and Australia, so they can maximise learnings and further their leadership potential.
For high-performers, Caroline can act as a sounding board and give the insights they need to unlock the full extent of their value and career potential.
The First Step - Book Your Complimentary Chat with Caroline
In this session, Caroline will help you uncover your full potential. No cost, no obligation, only support.
How Effective Is Corporate Coaching In Australia?
Caroline's corporate coaching helps Melbourne and Australian businesses to build teams that:
- Are more productive and have better communication skills

- Are more mindful of the impact they have on others

- Are more resilient to managing stress

- Have increased confidence and a clearer vision of their work

- Have improved decision-making and strategic thinking


- Have more influence and are better-equipped to achieve goals
With Caroline's no-BS approach to corporate coaching and training, she helps organisations to build high-performing teams and to develop leaders who will leave an impact on the business.
If you are ready for her honest and constructive approach, she is ready to transform your organisation.
DOWNLOAD A FREE SAMPLE CHAPTER OF LEAD BEYOND 2030
The Nine Skills You Need To Intensify Your Leadership Impact.
If you're looking for an edge – to become not only successful but a groundbreaking leader with a personal stamp that cuts across industries and decades – then Lead Beyond 2030 is the book for you.